Google, one of the technology behemoths the internet users heavily rely on, has many other facets few are aware about. Since its inception Google has expanded outside internet search related services and it has made foray into hardware too. Moreover, the tech conglomerate is also keen on picking the best talents and recognizing meritorious students. Google offers a range of scholarships and programs to enable talented students pursue higher studies in fields related to computer science and allied technical fields. While the scholarships are available for students hailing from different countries, a majority of them are meant for students belonging to the UK and the USA. The application process for all these scholarships can be completed online.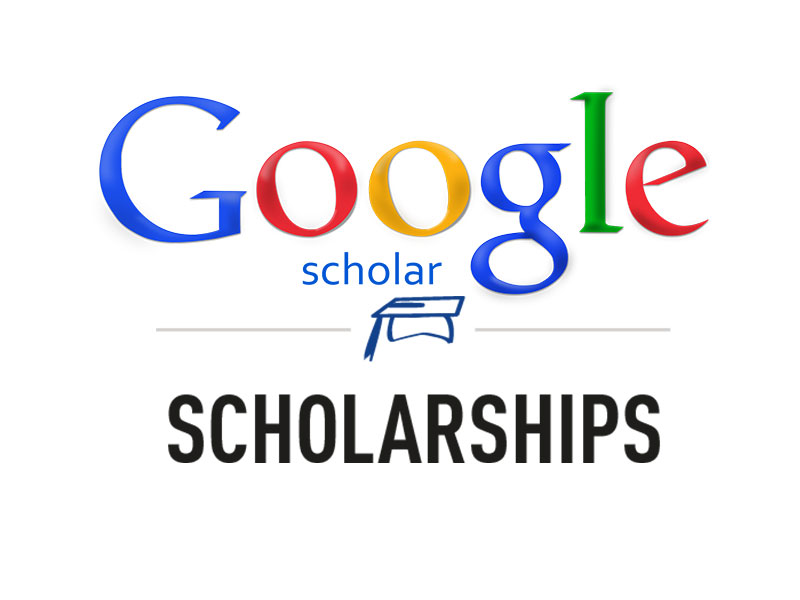 Typically, the Google's scholarships are aimed at empowering students with certain traits, limitations and conditions. Some scholarships are aimed at students with disabilities and there are scholarships for empowering women. Google also strives to assist the talented students hailing from less privileged ethnic groups and communities through these scholarships.
Listed below are the top Google scholarships available for the US and UK students:
Google Europe Students with Disabilities Scholarship
As evident from the name, this scholarship is meant for students with disabilities. Google has joined hands with EmployAbility, the latter being a nonprofit organization that assist students with certain disabilities. The applicants must be students of university courses covering computer engineering, computer science, informatics and allied technical field in Europe. They must be above 18 years with disability to be eligible for this scholarship. The award amount for this scholarship is €7,000. Further details on the scholarship, application, documentation and selection procedure can be found at buildyourfuture [.] withgoogle [.] com
Google Lime scholarship
The Google Lime scholarship is meant for encouraging aiding disabled students pursuing advanced studies in fields related to computer science. The disability may include long term physical and mental disability. For example, mental conditions like Dyslexia and ADD are considered. Google has joined hands with a nonprofit entity called Lime Connect to offer this scholarship. The scholarship is available for students hailing from the universities in Canada and the USA. Selected students will receive scholarship worth 10,000 USD or 5,000 CAD, based on their origin and location. The candidates are required to have exceptional academic performance and possess passion and leadership skills required to excel in computer science and technology. The selected Candidates are also considered for internship opportunities with Google for software engineering.
Google SVA Scholarship
In alliance with the Student Veterans of America, Google offers the Google SVA Scholarship. The SVA is a non-profit organization committed to address requirements of American military veterans for pursuing higher education in various fields. SVA serves as an advocate for the student veterans' groups. The scholarship offers, assistance to those student veterans who are now pursuing computer science related courses in US universities. The selected students will receive a scholarship worth 10,000 USD. Both graduate and undergraduate students can apply for this scholarship, as per the norms. They need to have proven strong academic track record to be eligible.
Google Developer scholarship
Google, in collaboration with Udacity is offering a special developer scholarship- which is also open for the US students. It will be offered to approximately 50000 applicants in the USA, as per the updates. It is part of the much touted 'Grow with Google' initiative unveiled by Sundar Pichai, the Google CEO in late 2017. The scholarship is aimed to recognize the talents in software development and computer science. The good thing is this scholarship is available for beginners as well as the veteran developers. The scholarships are based on software development for web and mobile (Android).
The scholarship has 2 phases:
50,000 Challenge Scholarships- The first part of this scholarship offers eligible candidates 3 months access to any of the 4 Udacity courses. These courses are Developing Android Apps, Android Basics, Offline Web Applications and Intro to HTML + CSS. The recipients of this scholarship will get robust community experience and option to apply for full Nanodegree scholarship.
5,000 Nanodegree Scholarships- The second phase will cover 5,000 students selected from the first phase and they will get another 6-month scholarship. The latter will make them eligible to enroll in any of the 4 Nanodegree programs of Udacity. These are- Front-End Web Developer, Android Basics, Mobile Web Specialist and Android Developer. All these courses include world-class curriculum, industry-leading instructors, groundbreaking classroom experience and expert project reviews.
 Google Anita Borg Memorial Scholarship (rechristened women tech makers scholars)
Dr. Anita Borg is known for her dedication to technological fields and efforts to empower women to pursue studies in computing and technology related spheres. Her fearless vision and technical expertise has acted as impetus for numerous women leaders in technology fields. To commemorate the efforts and contribution of this iconic computer scientist, Google offers the Google Anita Borg Memorial Scholarship (renamed as the women tech makers). The recipients will get award of $10,000 and this is available for both the graduate and undergraduate students. The candidates are chosen on basis of demonstrated leadership and academic background. The students must be pursuing undergraduate or graduate programs in any US university though it is available for students from many other countries too. They must be pursuing computer engineering or computer science related courses. To learn more on this scholarship, you can click https://www.womentechmakers.com/scholars
Generation Google scholarship
The Generation Google Scholarship is intended to provide financial aid to students belonging to students belonging to certain ethnic groups thought to be less privileged. The eligible students can pursue higher education in Computer Science and technology fields thereafter. The eligible students get 5,000 CAD or 10000 USD as award. They also have to be African American, Hispanic, Filipino, American Indian or Native Hawaiians to apply for this scholarship. The candidates can be either high school seniors or university students pursuing computer science and technology courses in universities in Canada and the USA. As expected, the candidates need to possess exemplary leadership and zeal for computer science to qualify for this scholarship. To get details on this scholarship, you can browse https://buildyourfuture.withgoogle.com/scholarships/generation-google-scholarship/#!?detail-content-tabby_activeEl=detail-terms-conditions-content
How to boost chances of getting Google scholarships
Needless to say, millions of aspiring students aim at getting various Google scholarships in the USA and UK, much like the students hailing from other countries. Apart from steep competition, the applicants also need to comply with the norms set by Google to enhance the prospect of bagging the scholarships.
Listed below are the tips that such aspirants can follow to boost their chances of bagging numerous scholarships offered by Google in the US and the UK:
The Google scholarships have online application process- in most instances. You have to log in to the website https://buildyourfuture.withgoogle.com/scholarships/ to find out details on each scholarship (amount, eligibility etc.,) and the application guidelines are there too. However, for a few scholarships, which are offered by Google in alliance with third party entities- the web sites may be different.
Google has clear cut guidelines for applying for each of the scholarships. Applicants need to comply with all these norms to be able to apply. They also need to adhere to the verification and documentation guidelines as specified by Google in this regard. The candidates must fit the requirements for age, educational background and qualification and other requirements for applying for any of these scholarships. Any deviation on the part of applicants to comply will lead to termination of eligibility.
Some of these scholarships offer jointly by Google and other entities, for which applicants have to comply with norms laid down by the other entities too. Details can be found in websites of the concerned entity.
While all scholarships offered by Google come with varying amounts of money (offered in CAD, EURO and USD), the selected candidates get certain other benefits too. They may receive educational resources, special training and entry to Google Scholars' Retreat. The Scholars' Retreat offers the candidates significant networking opportunities in an environment with Google engineers and top US university students. The high school senior applicants who get selected have to attend Computer Science Summer Institute of
After an applicant for these scholarships is selected, he /she will need to comply with the protocols set by Google for receiving the award. The selected students have to spend the award amount in educational purposes as directed by Google.
It is imperative that the applicants learn about the restrictions and limitations imposed by Google for availing these scholarships. Google employees barre from taking part. Those who received the scholarships earlier are usually not allowed to apply for it again.
Some of the scholarships allow candidates pursuing distance learning and online courses. However, those courses have to be offered by a recognized and accredited university.