Most of the businesses that are stepping into the online world for the first time opt for shared hosting. The shared hosting plan comes with a control panel. cPanel and DirectAdmin are the two most popular and widely-used shared hosting control panels. They offer great user interfaces and are easy to work with. Ultimately, it can be said that shared hosting is perfect for beginners. However, sooner or later, all are going to outgrow their shared hosting account and move to something more powerful, either a VPS (virtual private server) or a dedicated server. In this article, you will learn about cloud VPS hosting, its importance & the best VPS hosting provider of Australia.
Thinking about whether you should switch from shared to cloud VPS or not? No worries, here's the answer to your question.
Are you getting more traffic now? Why people switch from shared hosting to VPS is because they get high traffic. Shared hosting accounts can handle only low to medium traffic spikes. Moreover, the resources are shared with other websites and this can seriously slow down your website. With VPS, you get better and faster performances for your websites/apps.
VPS offers you full control over your server. When full control is given over your server, you can configure it in your own way and won't have any limitations to install certain apps or use resources. A VPS with full root access gives you unlimited MySQL databases, unlimited domains, unlimited FTP accounts & more.
A VPS helps in managing more visitors on your website. Generally, virtual servers have the ability to handle a lot more traffic as compared to a shared server. While on a shared server there are more websites and all of them get traffic and so users use up most of the shared server's resources. Also, when there is a traffic spike, it can slow down your server and increase the loading time. But a VPS can handle a lot more traffic at once. In case your website is growing and receiving more and more visitors each day, it's time to migrate to a VPS.
The website runs faster on a VPS. The reason is that you don't share your server's resources with other people and this leads to much better performances. Usually, the website loading time gets improved by at least 200%, when hosted on a properly configured VPS.
The configuration of virtual servers makes them more secure as compared to shared servers. Properly configuring and protecting your VPS makes it more secure. Your virtual private server is just assigned to you. There are very fewer chances of someone else accessing your data or resources unless you grant them access, or, maybe, you haven't properly configured your VPS.
Therefore, it is essential to migrate to a VPS from shared hosting.
Do you know there is one of the best Australian managed VPS hosting providers that offers the most secure and reliable VPS hosting plans?
Introduction of cloud VPS
MilesWeb is an industry-leading web hosting company and has successfully made its name in the competitive web hosting market. They offer varied hosting plans that accommodate the business needs of all sizes.
The company was established in 2012. Since then, it has become a trusted web hosting company that gained popularity all over the globe. They have taken more than 16000 businesses online and their clients are continuously growing.
But you need to know if they are trustworthy. So let's check about their VPS hosting plans, features, performance, and pricing.
Read more How to create a self-signed SSL certificate for your website?
Cloud VPS Hosting India Plans
MilesWeb offers managed cloud VPS hosting India plans powered by DigitalOcean cloud with built-in SSD storage.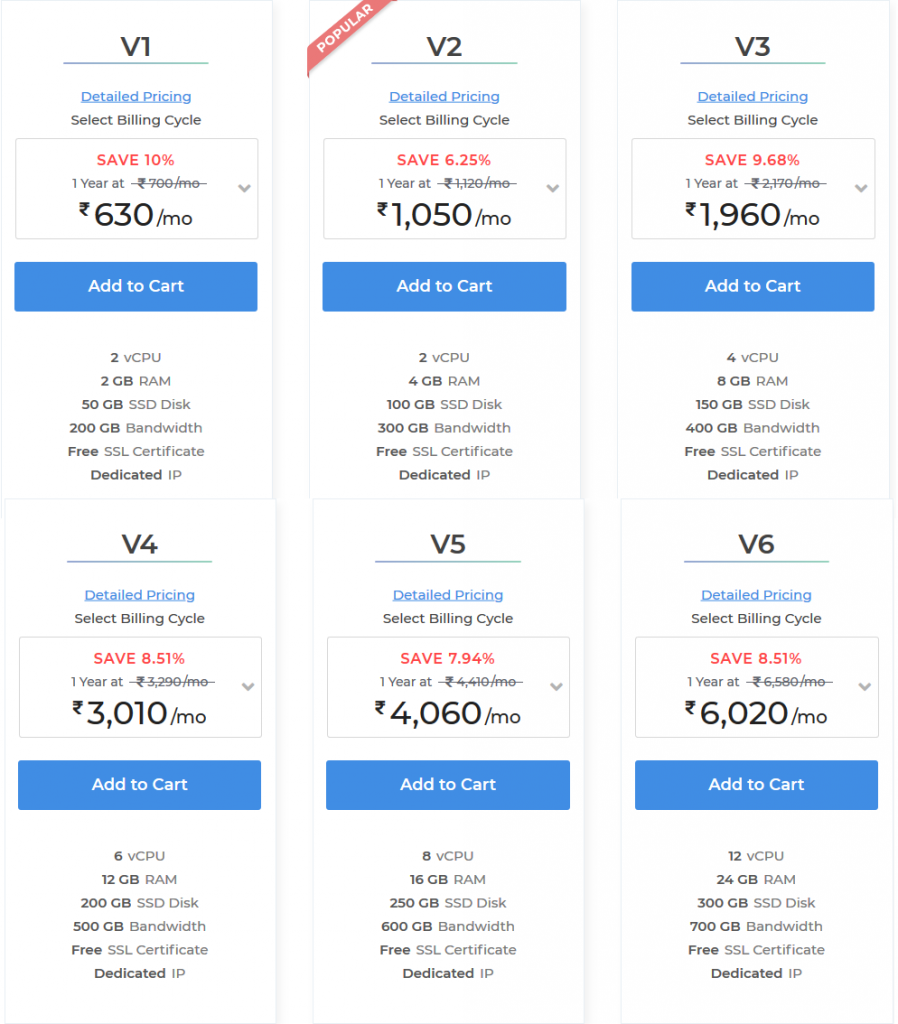 Key Features of Linux VPS Hosting
Cloud Infrastructure: MilesWeb offers managed VPS hosting plans powered by DigitlalOcean cloud which provides scalability and flexibility.
Select Your OS: You can choose your own operating system so that you can work comfortably. CentOS, Ubuntu, Debian & Fedora are some of the options offered to select from with their Linux VPS plans.
Select Your Control Panel: They also allow you to select your choice of the control panel to make your VPS management task easy. cPanel and Plesk are the two leading control panels offered by MilesWeb.
Solid-State Drives: They offer built-in SSD drives with their VPS that enable the best performance by using flash technology. They are fast and have high durability as compared to HDDs.
Free VPS Management: You can manage your server easily with MilesWeb. Their team helps in deployment, optimization & management of your complete VPS server without taking extra charges from you.
SSH & Root Access: Now get complete control over your VPS environment with full root SSH access.
Resource Monitoring Dashboard: Users can use the resource monitoring dashboard that comes with easy functionalities. It is possible to monitor your memory usage, reboot VPS, check the server load & manage other configurations of your VPS server.
Host Unlimited Websites: They don't restrict you on the number of websites that you can host.  You can host any number of websites under a single VPS account.
Free VPS Migration: Don't want to wait for long to get your queries resolved?  You can migrate to MilesWeb VPS at any time you want to. Your VPS migration completely takes care of by them with all your website data security that too free of cost.
Instant Provisioning: Want to get your VPS set up ready instantly? Their team will deploy your plans quickly after your order is complete and payment is verified.
No Setup Fee: You won't be charged extra for your account setup. Pay only for the VPS plan that you selected and get your account setup immediately.
Robust Infrastructure: You will find their VPS hosting plans based on robust infrastructure in which they use the technology from big players such as Dell, HP, Cisco, and Supermicro. This helps you to get the best uptime and stability.
Enterprise-Grade Hardware: Since their VPS servers are based on cloud infrastructure that is built with enterprise-grade hardware, the question of performance doesn't occur here. The hardware includes SSD technology, powerful Intel Xeon processors, and 128GB of RAM per server which help your website to perform at its best.
24/7/365 Support: You will find their team available 24/7 to help you and offer a great hosting experience to you. They can be contacted via live chat and email in case you face any issue with the VPS.
Datacenter Choice: you can select your own server location from the locations they offer. Their server locations comprise of India, USA, UK, Australia, Canada & Singapore.


Summing Up
MilesWeb fulfills all your VPS hosting requirements by offering you the essential features for your website. Also, their customer reviews say everything about them. So, you can surely trust this managed cloud VPS provider and get your website hosted with them.