How To Manage SEO Project By Your Own?
We all can assume that how popular seo projects are in these days. People with minimum knowledge of SEO claim to be an expert in this field. Well, I don't blame them for this. They have to do this for their bread & butter. Hence I thought of helping them and other who have very minimal knowledge of SEO and want to know more about it for their business or for earning money. Either case I hope this information must be helpful. So, Let's get started.
Few thing which you need to know before we jump to the main topic. Just keep them in mind and slowly you will understand their need and requirement in SEO projects.
Users: –
What they Do? – Uses internet to find information.
Incentives – Want most relevant information.
Search Engine: –
What they Do? – Provide relevant information through organic search & paid search.
Incentives – Attract huge number of users through organic search & generates revenue from paid search.
(Search Engine Optimizer) SEO's: –
What they Do? – Use optimization techniques to improve organic ranking.
Incentives – Bring the content to the top of search engine results to provide it to users.
Relationship shifts from SEO's and Search Engine. Between the search engine and SEO's there are tends to be some tensions. SEO's can help businesses to make better websites and rank higher. But there are also SEO's who utilize underhand techniques. Which is always discourage by the search engines. This tension goes back and forth on certain subjects. Such as, Search engine attempts to informs business owners or businesses. How to make relevant and more compliant websites? More website owner doesn't want to be bother with learning something new. They simply want to run their businesses.
Note: – Knowledge of SEO raises the level of entire organization marketing through all the channels.
By researching and developing a clear list of targeted search terms as keywords. Which can be used for the rest of the marketing. Here you will be using the keywords from your research, articles, posts & interaction from social medias.
Remember social media doesn't have direct impact on SEO but an indirect effect. Good article or video published to social media can generate links. And links are vital parts of SEO rankings.
Hence Yes, optimizing your social content with keywords, links & SEO techniques can help you gain more visibility and reach the right audiences.
SEO: Pros & Cons
Whenever you are doing a deep dive to an idea. I find it useful to first, take a step back and figure out where it is to everything else. Remember, that SEO is just one channel of many. There are many different aspects that into online marketing. And SEO has its own unique pros and cons of that.
Pros: Benefits of SEO over other channels.
Search Engine Optimization
Other Channels
Less Expensive

·       Pay only for SEO

More Expensive

·       Pay third-party for PPC and email marketing.

Lasting Results

·       Efforts continue to bring results long after.

Short- Lived Results

·       Efforts stop showing results when you don't pay.
SEO Projects: Caveats
Get right training and follows SEO best practices:
Avoid Mistakes
Outdated Techniques
Avoid SEO Spam.
The biggest mistakes that SEOs make are using outdated techniques. Unfortunately, the worst place for SEO advices can be found on a search engine. More than 20 years the people are trying to figure out how to gain ranking on the search engines? As they have found some explicates marginal techniques. They have told other people have written articles and they have been published online. And those articles are still out there.
Imagine if you have read an article about SEO Projects. Let's say from 1998. You might be told to have white background on your website and put blocks of text on the page colored white as well. Then put the keywords on the blocks of text that the user won't see but the search engine will. And this will be increasing your keyword density.
What would happen if you implement this technique today?
Today, these techniques are penalized by the search engine and your site could be blacklisted as well.
Let's discuss various SEO based on industries,
Enterprise SEO Projects: –
When working with Enterprise level of company, there will be significant difference from other work experience. For starters, this is were you are most likely to work with a large team. As there are thousand to millions of pages within the websites. Usually, there will be international websites, multiple languages and sub-domain structure to count from many levels' products and businesses within the enterprise.
Typically, when working as a part of large team, SEO duties tend to be rather specialized than broad. The direction or the strategy of the SEO is up to director level or higher. So, there is no variations outside of the set scope of work. The tactics used are researched and defined with very little room going for outside of the conventional work. Now some of the frustrations enterprise level SEO has expressed are frustration with other departments. There may be conflicts with IT or with programmers, who do not see your request as priorities. Another department may take precedence and overrule some of the tactics that maybe necessary for optimal visibility.
This means each department typically works independently of each other. And sometimes there are very little crossover influence into other departments.
Learning to work well with other individuals and explaining your reasoning for actions are key skills for this environment. The upside is the vast scope of work within your responsibilities. Dealing with that number of pages, international websites, languages will provide you experience that most SEO's may never encountered. The problem-solving abilities will be tested to find workarounds. And you will have to address issues that arise from past programmers and SEO's.
Small-Medium Businesses SEO Projects: –
Working as an SEO with a small-medium size business as unique challenge as well. The biggest is that SEO may not the only thing you do. In this context the more skills you have and digital marketing disciplines you understand the more valuable you will be.
Having experience across programming, designs and other marketing skills is essential alongside your SEO knowledge. As an SEO it might be part of your responsibilities and you will have much more input on directions and strategy. Most likely, your answer to a marketing director and VP or the owner. Again, you will be working alongside of variety of people and personalities. People skills again in this context are highly valued. As you will have to be part of a small team and communicate your vision and results effectively.
SEOs in Agencies: –
Agencies SEO can be in different forms. A full-service marketing agency or strict SEO agency or a digital only marketing agency. Each has their own unique style of handling customers, the services they offer and responsibilities. Most likely you will be part of small team and have additional responsibilities. Your SEO knowledge will be enhanced with an understanding of additional disciplines like analytics, page search, design and programming and other marketing functions.
The biggest advantages to working in the agency space is that, you will be exposed to numerous types of websites and many different types of businesses and business model. Everyday, you have different challenges as you may be working on an eCommerce site than the next day a publisher after that you may spend a few days on keyword research for a new client. This is probably the most dynamic atmosphere for an SEO. As there are always new challenges with new websites fixing old websites and learning different business types.
Individual SEO: –
If you are opening your own SEO company then this experience like no other. You are the CEO you are the responsible for everything. From gaining new business to then working on that business. Sales and personal skills are key as you must convince people to trust you with their websites. Then you must perform, the mix of personal and technical skills is critical as your business will not succeed without your hard work. You will have to work harder then if you had a company. To some it is too much responsibilities because if there is no client, there is no paycheck.
For others they embrace this and love the challenge and the overwhelming number of hours require to start and run a successful business. You will learn to deal with different websites fix old one's recommended new ones. You also have to deal with the website owners. Who may not have the budget for changes? Or want to deal with websites. This can be the most challenging of all career choices.
Key Takeaways:
SEO helps you get more users to your websites, get good ROI, and provide better user experience.
SEO is about optimizing your websites for search engines. It involves organic optimization practices that increase the quantity and quality of traffic to your website.
There are three main components of search Ecosystem: Users, Search Engine and Search Engine Optimizer.
Search Engine Optimization is comparatively less expensive than other advertising channels. Moreover, it has lasting effects as the SEO techniques you use today will continue to provide results in the long run.
Next, we will learn about How search engine works? Stay tuned and subscribe our newsletter to receive the valuable information first.
Summary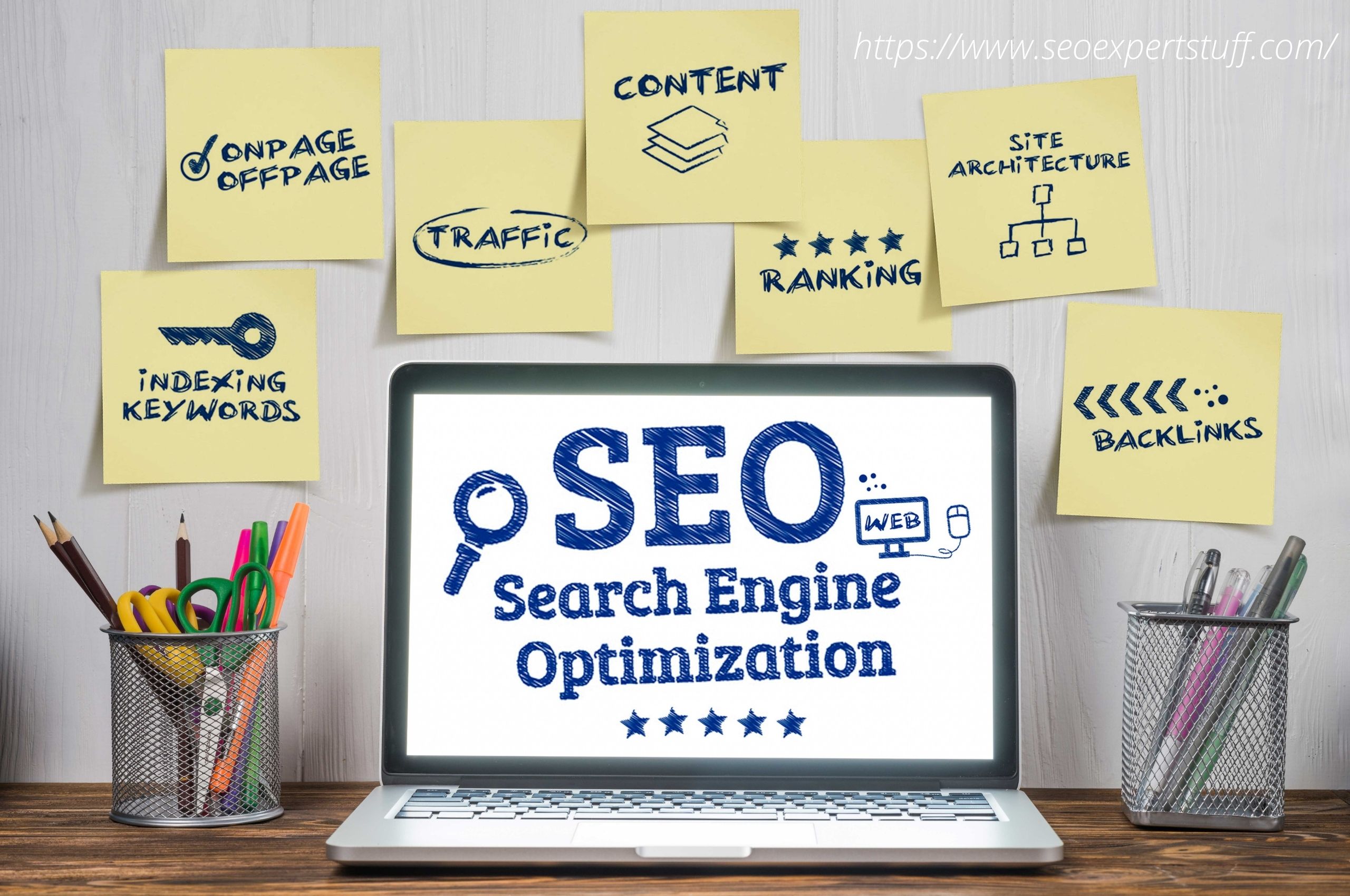 Article Name :
Introduction of Search Engine Optimization in 2021
Description :
Knowledge of SEO raises the level of entire organization marketing through all the channels.
Author :