Ever wondered how the marketing trends change? How is it that people have started investing from small radio adverts to crores of adverts on television and the internet? Prospero InfoTech believes that the answer to this question is the changing tastes of people. In early days, radio was one of the easiest sources to reach the people but it was not the cheapest. Nowadays, the internet has become a foundation of getting the attention of the public without much effort and budget. Amongst the many mediums, Google AdWords is one of the fastest methods to reach the target audience. Here is a list of the reasons why you should switch to Google AdWords with Prospero InfoTech.
Pricing – Pay for Results only
For using Google AdWords, you do not require a set investment. This is a huge benefit for all startups and small business owners as the constraint in pricing may be a giant lag for full-fledge marketing. On the other hand, using Google Ads effectively can reduce the burden of spending plentiful in other marketing areas. However you want it, you can choose. And that is the biggest advantage here. Google AdWords uses the concept of Pay-Per-Click-Advertising which means that you only need to pay for the advert if the customers click and get redirected to your website. Hence, you pay for effective marketing only.
Wider Reach
One of the biggest search engine optimization tips is that Google does not limit itself to a certain area. It is everywhere and available worldwide. Google is also a part of social media tools for marketing and advertising. This means that you can target the audience anywhere in the world and not just contain yourself to local areas. This will not only increase your reach locally but also increase the number of customers globally.
Understand what works
Google AdWords has an impressive tool called Google AdWords Keyword Planner. This tool is updated based on the internet searches across the web. Hence, before you go ahead with a keyword, you would automatically be equipped with the knowledge of whether it is helpful or not. Once you choose a keyword which is commonly used, your ad would pop up in many search results. This means that you need not only target the audience in your own area but you can go global. As the business demands, you can purchase more keywords. The trick here is to understand the effectiveness of the keyword. A professional guidance from companies like Prospero InfoTech can help you resolve this challenge.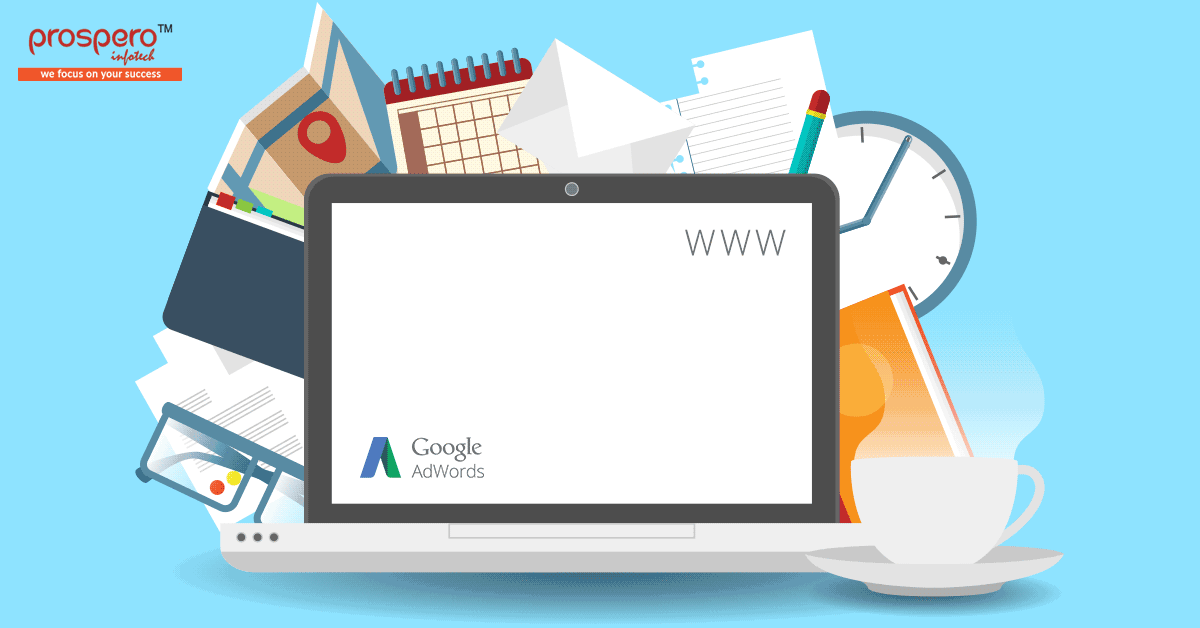 Flexibility in Marketing
Google AdWords can be use very flexible. An experienced Google AdWords user like Prospero InfoTech can confirm that it is easy to use for any kind of marketing strategy and for any kind of business. Another advantage of using Google Ad is that it is compatible with various platforms. You can focus on a specific audience or you can target a wider range of people based on your needs. Pricing, it depends to what capacity you require using Google AdWords for marketing your product or service. Hence, as the business owner, you pretty much control the whole advertising project with Google AdWords. This is never the case with generic marketing strategy.
Lead Generation
As mentioned above, Google collates the keywords based on web searches. Companies like Prospero InfoTech who guide you in using Google AdWords carefully scrutinize these and choose the most effective ones suitable to your business requirements. This helps by displaying your Ad at the most accurate time and place anywhere in the globe. So, when a potential customer is searching for anything linked to your business your advert would be showcase. This is an effective marketing and it ensures a bigger conversion rate. So, the traffic in your website would automatically increase and hence will the number of potential clientele.
Google AdWord is an extremely powerful tool and the results are often astounding. A lot of attention to detail is require while setting up the advert and also while tracking the results. It is suggestion to take the help of professionals like Prospero InfoTech. For further information about Google Adwords, you can visit our website Prospero InfoTech.