Change your pickup location after booking an Uber ride
UBER:
Ride-hailing service Uber has rolled out a new update for its Android and iOS apps. To aimed at enhancing the user experience. After the update, users will be able to change their pick up location even after they have booked a ride. Post the update, the riders will be able to redirect the driver to the new location.  Even when the driver is en-route. Initially, the company tested the feature in some cities and is now rolling it out to everyone. The same will be soon available in India as well.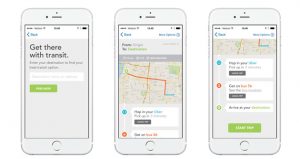 Once the driver is en route, the customer just needs to tap on the 'Edit' option next to the pickup location and enter the new address. Once done, they just have to click on 'Confirm'. As soon as the rider updates the pickup location, the driver will be notified of the new location with the updated route.